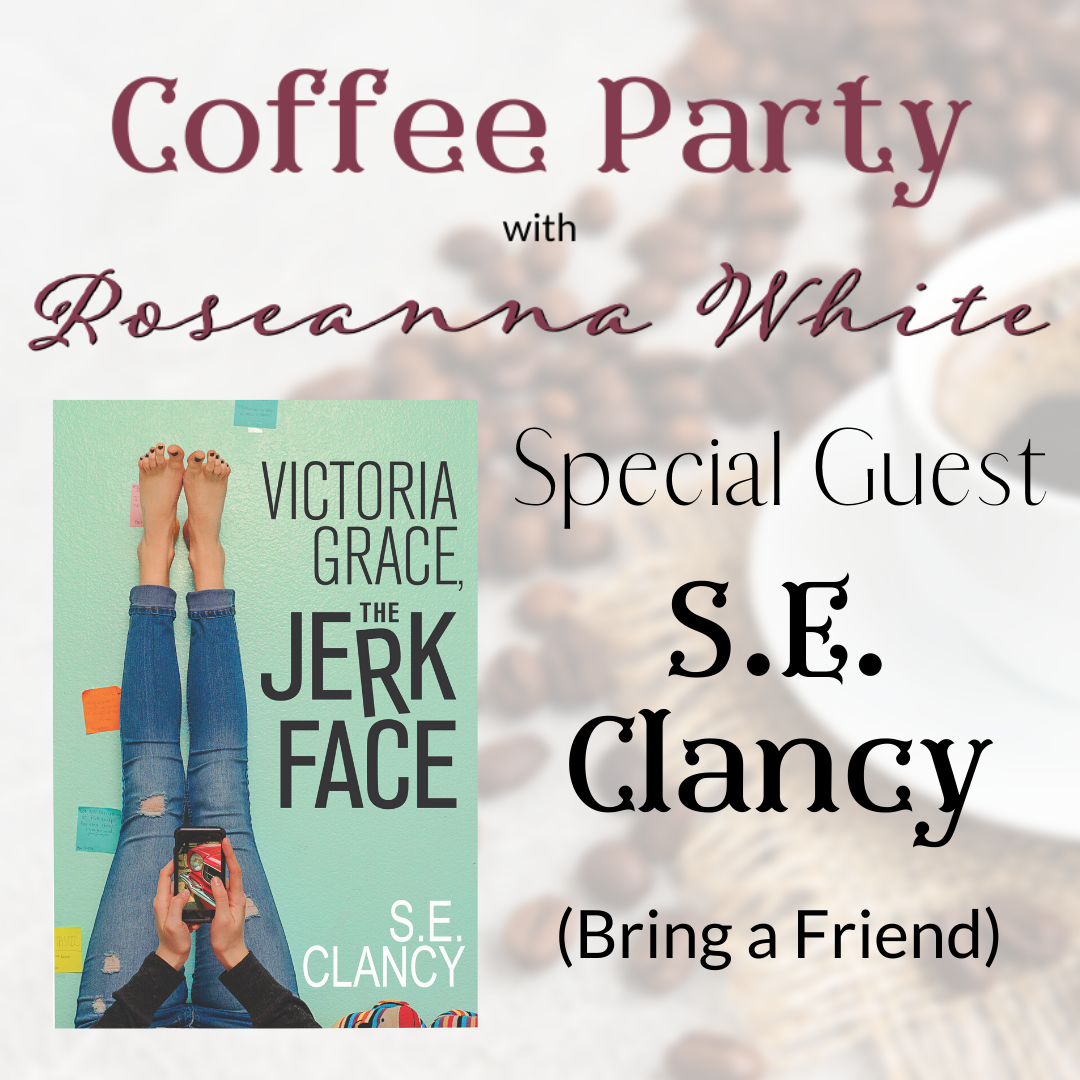 Bring a Friend ~ Victoria Grace, the Jerkface (Add-On Option – US Only) Saturday July 11
Join me and Sarah on Saturday July 11, 2020 for a virtual COFFEE Party to discuss Victoria Grace, the Jerkface, sip on delicious coffee, and make new reader friends!
Bring a Friend – Add-On
I am super excited to offer monthly Tea Party Book Clubs for my readers! This is a virtual book club that includes a video conference call session with myself and my guest. You can find more detailed information HERE.
This is the BRING A FRIEND add-on option — if you need to purchase a STANDARD seat or if you are an International Reader (residing outside the United States) — please select the appropriate option on the main Tea Party page. FOR MOTHER'S DAY TEAS ONLY, you can purchase this add-on option if your MOTHER or DAUGHTER (by blood or love!) has already purchased a STANDARD party. Two separate packages will be sent, and you do not NEED to share a screen.
Customization Options
Tea Flavors Choose one flavor of tea
Rooibos Belgian Chocolate (cacao bean, chocolate, herbal tea, rooibos)
Irish Breakfast (black tea)
Divine Temple (white tea, green tea, and fruity notes)
Almond Cookies (almond, green tea, coconut)
Brew Size Choose which method you will be using to brew your tea so I know what size steeping bag to send you
Single Cup
2-Cup Pot
Add-Ons
tea party Starter Kit – Includes first choice of dates for all future tea parties, vintage teacup, individual teapot, handmade tea cozy, and a teaspoon.
Signed Book – $16 Includes a signed book and a few reading goodies.
Donate – // Donate to the tea party Scholarship Fund. Bless a fellow reader by giving an anonymous donation.
Cancellation Policy
RESCHEDULING: We understand that scheduling conflicts occur. If at any time you realize you cannot keep a reservation, you are welcome to contact Roseanna at 
RoseannaMWhite@gmail.com
and move your existing reservation to a later event, at no additional fee. If your package has already been mailed, you may either hold it for the new date or enjoy it at your leisure and request a refill kit in time for the next event.
REFUND POLICY: If you cannot keep your reservation and don't wish to reschedule, a full refund is available until packages ship (approximately 1 week before the event). Once your items are in the mail, your reservation cannot be refunded, though you may reschedule. In the event that a tea cup arrives broken, you may choose either to be refunded for it or to receive a replacement.
Choose Regular or Decaf coffee; a sampler of flavored creamers will be sent with each package.
Coffee Party guests will receive a package with freshly ground coffee and individual-cup filters, a variety of sweet treats, and book club goodies to make notes while you read.

Additional information
| | |
| --- | --- |
| Tea Party Starter Kit | 1 Tea Party Starter Kit, None |
| Signed Book | 1 Signed Book, None |
| Donate | None, $5, $15, $25 |
| Coffee | Decaf, Regular |