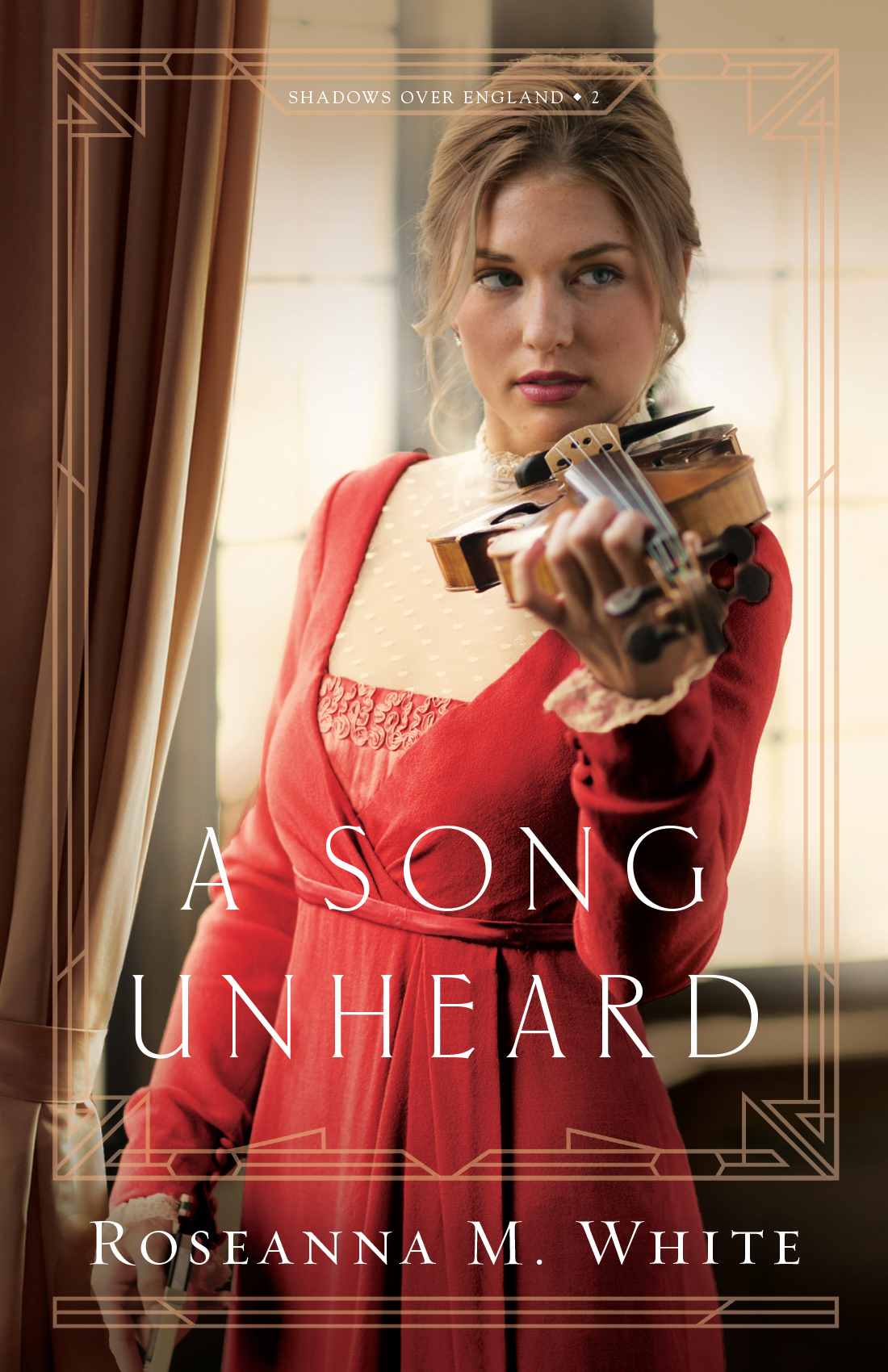 A Song Unheard
Shadows Over England, 2

Willa Forsythe is a violin prodigy—but no one will ever know it beyond the ragtag collection of former street urchins she calls family. Because Willa Forsythe is also one of London's best thieves, and her life is far from the limelight of a stage. But with war destroying everything normal, she finds herself accepting an odd and awe-inspiring job from a new employer—to steal an encryption key from a famous violinist currently in Wales. A violinist whose poster she has had tacked to her wall for years.
 Lukas De Wilde has enjoyed the life of fame he's won—until now, when being recognized nearly gets him killed. In addition to being a premiere musician, he's also the son of a late professor whose work in codebreaking has gained far too much attention from far too many governments. Everyone wants the key to his father's work. And Lukas fears that his mother and sister, who have vanished in the wake of the German invasion of Belgium, will pay the price. The only light he finds is meeting the intriguing and miraculous Willa Forsythe, whose talent leaves him breathless. But how can he convince her to let him have a part in her life?
Working together with an orchestra of Belgian refugees, Willa and Lukas find themselves in an unlikely cast full of musicians and heiresses, thieves and spies . . . and unending questions of who they can trust. Lukas speaks so easily of a bright and promising future after the war—but Willa has never known anything other than abandonment. Hope is a song she has never been able to hear, much less play. And she knows what he doesn't—that she must betray him and find that encryption key, or her own family will pay the price as surely as his has.
Shadows Over England Series
Purchase Links (Retailers)